Operate photovoltaic systems safely and economically
Measurements and ageing during operation of large-scale photovoltaic systems
Ensuring the electrical safety of large PV installations is a challenging task. Besides the effects of natural ageing, weathering and other influencing factors must also be taken into account. Adaptive measuring systems for insulation monitoring – such as ISOMETER® – offer a safe, standard-compliant and straightforward way to detect problems throughout the operational life of PV installations. They ensure that you can implement remedial measures ahead of time. Operators of photovoltaic power plants will find information on the following topics on this website:
• Degradation and repowering in the context of electrical safety
• Precise insulation monitoring for safe photovoltaic systems
• Challenges with large-scale PV installations
• Safe operation of solar farms and potential-induced degradation (PID recovery)
• Insulation fault location: challenges and solutions
Degradation and repowering in the context of electrical safety
By now, some photovoltaic installations have reached an operating time that means their safe operation can no longer be taken for granted. Often, these older systems are subject to serious drops in performance or even the failure of the entire PV installation. In order to get ahead of these issues and eliminate their potential causes, insulation measurement is an essential precondition for functional maintenance – both before and after a repowering update.
Precise insulation monitoring for safe photovoltaic systems
Power generation plants with high availability are a prerequisite for a stable and fail-safe power grid. The basis for this is high-quality components and automated escalation management in the event of a fault. For example, an effective insulation monitoring system can provide early warning of faults in the electrical installation. To locate the fault as quickly as possible, the device can also be combined with an automatic insulation fault location system (IFLS). This will eliminate the risk of fires due to insulation faults and further increase the safety of the power generation process. Bender's products and solutions for preventive analysis of the insulation level of electrical installations are thus helping to shape the fail-safe power generation of the future.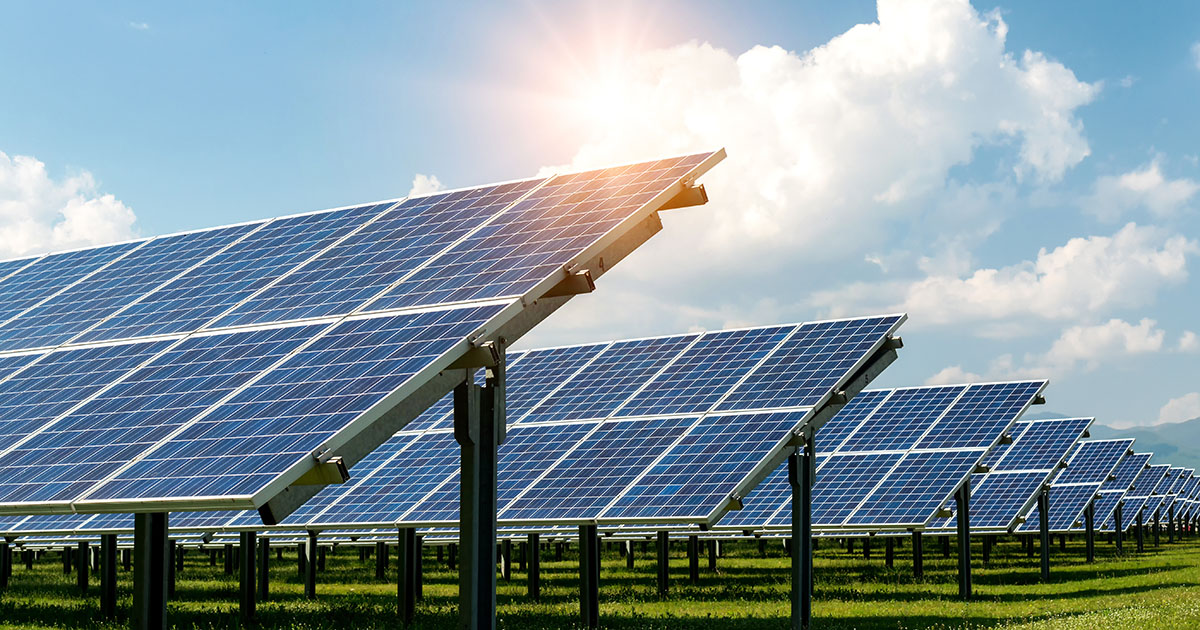 What makes Bender solutions particularly attractive for operators of photovoltaic systems?
Adaptive measurement method: Free-standing PV installations are exposed to environmental conditions that can change by the hour. The solutions from Bender measurement technology adapt to the changing situation.
PID procedure: Even after deactivating the insulation measurement for PID recovery, the measuring instrument will automatically return to the adaptive measurement cycle when it is subsequently reactivated.
Display: Service technicians can read the insulation values on site and thus immediately determine whether the repair measures were effective.
Modbus port: No matter when or where – you can view the historical trend of the insulation values at any time.
Technical features: Up to 4000 µF leakage capacitance, AC 1000 V / DC 1500 V, UL certified (depending on the model)
Challenges with large-scale PV installations
Large-scale PV installations are increasingly dominating our landscape. As an integral part of the energy revolution, these solar farms are making a significant contribution to the energy supply. Accordingly, their availability is becoming increasingly important. Solar farms are electrical installations and must therefore be subjected to regular and recurrent tests. Although this makes little economic sense, any deviations from the prescribed recommendations for action may have both financial and legal consequences for the operator in the event of damage.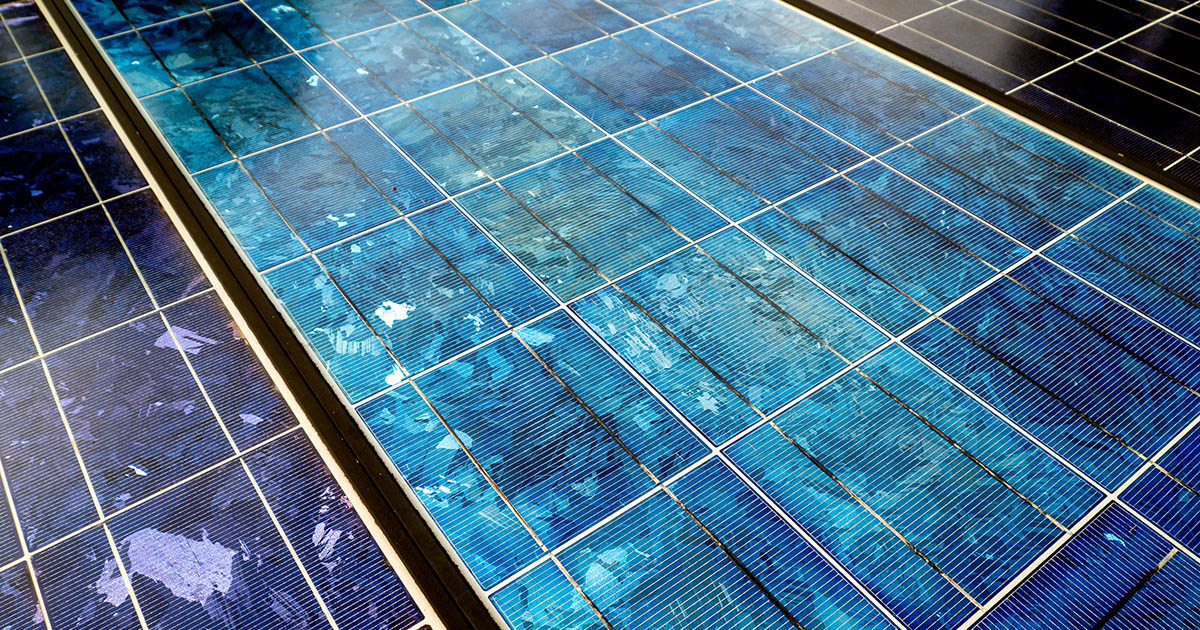 Safe operation of solar farms
So what can operators do to ensure safe operation of their photovoltaic systems? The state-of-the-art ISOMETER® insulation monitoring devices from Bender allow the insulation resistance to be measured and visualised over time. Despite exhaustive verification during the type approvals for PV modules, there is a constant flow of new findings with regard to hazardous weak points during the installation and permanent operation of PV systems. Technical monitoring ensures that the operator receives advanced warning before a critical condition is reached.
PID – potential-induced degradation
The PID effect in PV modules containing crystalline SI cells leads to a gradual reduction in performance (degradation), which over time can become critical and significantly reduce the yield. The well-known countermeasure of raising the potential of the PV generator after sunset does not preclude the use of a centralised insulation monitoring device because the inverter is no longer feeding the grid at this time.

Technical Features:
AC 1000 V / DC 1500 V, up to 4000 µF leakage capacitance

MODBUS RTU, Display (D), test current generator (P)
Technical Features:
AC 1000 V / DC 1500 V, up to 2000 µF leakage capacitance

MODBUS RTU
Insulation fault location – challenges
In large-scale photovoltaic systems, tracking down an insulation fault can prove extremely difficult. By manually measuring the insulation values and voltages, trained technicians can analyse the entire photovoltaic system step by step and identify the relevant string. However, locating the fault within the string is usually only possible by disconnecting cables and loosening connectors. This can give rise to hazardous situations in contravention of the five safety rules in electrical engineering.
EDS - earth fault detection system
An automated insulation fault locating system (IFLS) can significantly increase the availability of the photovoltaic system. The inclusion of an IFLS should be considered during the planning phase – Bender offers the optimal solution for this. While the ISOMETER® monitors the
insulation level of the photovoltaic system using the adaptive measuring method, any detected insulation faults can be quickly located using the devices in the ISOSCAN® series. The string in question can be promptly identified via the corresponding transformers . Bender products can thus help to maintain the availability of your installation at a high level.
Sensor scaling
Besides the electrical safety aspects, the return on investment (ROI) is also a major focus for photovoltaic systems. With this in mind, Bender offers a cost-effective fault location system in the form of measuring clamps. In order for the measuring clamps to detect the test current, the ISOMETER® insulation monitoring device must already include a factory-fitted, integrated test-current generator (as indicated by "P" in the device designation). If this is not the case, an ISOMETER® with a test-current generator can also be used subsequently for temporary troubleshooting.
Our brochure for further reading
Renewable Energy: Photovoltaics
Our brochure on photovoltaic systems provides an overview of all key topics related to safe energy generation – from the use of natural energy sources over time to the standardised requirements for solar power plants, as well as various challenges, solutions and answers to your questions.